I have tried to list out some of the biggest and well known marketers in India that you should know about.
I would like to call them Marvengers: Marketing Avengers 😉
Here's the list of Marvengers in India.
1. Sorav Jain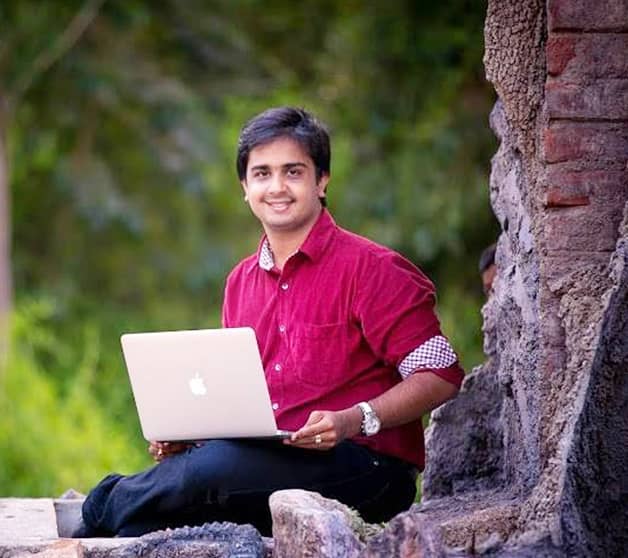 A Quick Background:
Sorav has masters in International Marketing Management from Leeds University Business School (U.K). He is also an alumnus of Loyola college, Chennai.
Sorav is a well known digital marketing expert who started his digital journey at the age of 17 as an SEO executive. He does corporate training for various companies and digital agencies.
Global Youth Marketing Forum has awarded him as "Top 25 social media professionals of India." He has also been listed as "Top social media marketers under the age of 30" by Social Samosa.
Sorav has actively trained about 100,000 professionals across different fields.
He has made it a point to give back to the society by providing his learning for free.
He has released free digital marketing course in Hindi for the rural India. This aims at educating the young minds about the power of digital platforms and how to use the same.
He has authored many books on digital marketing such as social media for business, 101 content marketing tips on social media and become a brand.
You can reach out to him on the following social platforms.
2. Deepak Kanakaraju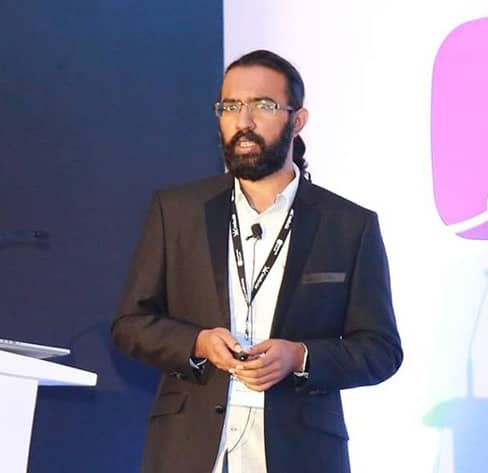 A Quick Background:
Deepak has a bachelor's degree in Civil Engineering from Anna University.
Deepak Kanakaraju is famously known as Digital Deepak in marketing world. He is a digital marketing author, speaker and consultant. He has given talks at TEDx.
Deepak's journey into digital marketing started with a hobby (I remember one famous dialog from movie Kung Fu Panda that says, there are no accidents 🙂 ).
He was passionate about sharing his bike experience and expertise with people. That's when he started Bike Advice blog.
He learnt about Digital Marketing in the process. He bagged some of the high paying jobs by showing his experience as a blogger.
He worked with some of the well-known startups such as Razorpay, Instamojo, Practo and Exotel as a digital marketing manager.
Later, he moved on with his new venture DigitalDeepak.com where he teaches Digital Marketing with his blogs and courses.
He has trained tens of thousands of students on digital marketing and sells courses on all the topics of digital marketing.
Deepak believes that there are different types of entrepreneurship. And as an entrepreneur with a bit of luck and hard work you can easily earn 10x – 100x of what you earn in a job.
He has also founded a digital agency named PixelTrack Digital with his partner Sanjay Shenoy where he trains interns.
With his internship program, he is already on a mission to create independent individuals who can write their own destiny and lead themselves to the path of entrepreneurship.
You can reach out to him on the following social platforms.
3. Pradeep Chopra
A Quick Background:
Pradeep is an IIT Delhi graduate. He started his entrepreneurial journey with Whizlabs software in 2000.
Pradeep has been a serial entrepreneur and in the industry for almost 20 years now. He is the co-founder of the famous digital marketing training company named Digital Vidya.
He is a recipient of Adobe Content100. He is one of the most sought-after international speakers in Digital Marketing.
You can reach out to him on following social platforms.
4. Jitendra Vaswani
A Quick Background:
Jitendra has a bachelor's degree in Information Technology from Rajasthan Technical University and a bachelor's degree in Science from St Anselms School.
Jitendra is a professional blogger, influencer and international speaker. He is well known for his great interviews that he takes of experts from Digital Marketing.
He is the founder of BloggersIdeas where he also shares the interviews. He has interviewed great names in marketing world such as Neil Patel and Rand Fishkin.
Jitendra is also the founder of SchemaNinja which helps in creating schema for your website.
He is an author of "Inside A Hustler's Brain : In Pursuit of Financial Freedom" which has sold over 20,000 copies.
You can reach out to him on following social platforms.
5. Himanshu Arora
A Quick Background:
Himanshu holds an MBA in marketing from Symbiosis Institute of Business Management and BE in Information Technology from Institute of Technology and Management.
Himanshu Arora is a big name in Digital Marketing who is also the co-founder of famous Social Panga digital agency.
He is also one of the most dangerous digital mafia that his competition fears the most (Pun intended). His biggest weapons of mass following is his style of being different.
I have attended a few of his social warfare in person and can vouch for is awesomeness. His presentation on 3 Vs is still my all time favorite.
He has worked with some of the big names to provide digital services. Himanshu is a Google regional trainer who has already given 50+ training so far.
You can reach out to him on the following social platforms.
6. Prateek Shah
A Quick Background:
Prateek holds a bachelor's degree in Technology (B.Tech) from IP University.
Prateek is the founder of one of world's largest eLearning review platform called Digital Defynd. The platform helps you find the best courses, certifications and tutorials online.
Through the platform, he has served 1.2 Million+ learners and provides 65000+ courses.
You can reach out to him on the following social platforms.
7. Siddharth Rajsekar
A Quick Background:
Well, Siddharth flunked his 12th grade and he has not much good to say about the current education system.
However, I have a lot to add about this wonderful human being and a great digital mentor. Siddharth is a mentor for mentors. He trains and creates digital coach.
He has not been a great student in the regular studies in schools however he has been a great learner who loves to learn from life.
His life has been influenced a lot by his grandfather whose one statement from Mark Twain that reads:
He has this immense passion with music and he used to create ringtones before becoming a lifestyle coach and digital marketer.
Owing to his passion to educate himself as much as possible, Siddharth has been availing knowledge from wherever he could and have spent over $10,000 on courses.
He has helped and worked with many great names such as Kim & Robert Kiyosaki, T Harv Eker, Brian Tracy and Tony Robbins to name a few.
He has already helped over 10,000 businesses in realizing the power of social media.
He is a spiritual being and believes in simple living.
You can reach out to him on the following social channels.
8. Avi Arya
A Quick Background:
Avijit has bachelor's degree in commerce from Modern School of Barakhamba Road and has done masters in International Marketing from University of Strathclyde.
Avi is has been a hotelier turned social media marketer. He is the founder of Internet Moguls which serves some of the biggest brands.
His obsession with Internet is not new. Right when Internet was in its nascent stage, he started using videos as a mode of communication while replying to his clients.
This became a great hit with the conversion rate of over 90%. That's when he realized the true power of Internet and since then he never looked back.
He owns the website askaviarya.com where he teaches micro video mastery course. He has been recognized by London speakerBureau.
He has bagged 18 best speaker awards at various international speaking events across the globe.
His immense experience as digital marketer over the years has earned him consultancy to over 700 + big brands around the world such as OYO rooms, Starwoods, Mariott, Radisson, and Country Inns & Suites to name a few.
You can reach out to him on the following social channels.
9. Aditya Gupta
A Quick Background:
Aditya has bachelor's in Mechanical Engineering from Jawaharlal Nehru Technological University and a certificate on Artificial Intelligence: Implications for Business Strategy from MIT.
Aditya co-founded Social Samosa in 2011 with Ankita Gaba. He later sold it to private investors in 2015.
He is also the founder of iGenero Labs where he creates vertical shipping user-centric, beautiful and functional products. This venture was also acquired in March, 2020.
You can reach out to him on the following social platforms.
10. Mridul Kabra
A Quick Background:
Mridul has bachelor's degree in Architecture from Malaviya National Institute of Technology, Jaipur.
Mridul is one of the fastest growing digital marketers. He started his own Digital Marketing firm when he was still in the college.
With over 5 years of digital experience, he has trained over 1500+ students from top institutes. He has given services to over 300+ websites and apps.
Mridul is a TEDx speaker and he is featured on Wikipedia. He has also been active in social life and volunteered for Art of living.
You can reach out to him on the following social platforms.
11. Sanjay Shenoy
A Quick Background:
Sanjay has done MBA in marketing from James Cook University Singapore.
Sanjay is an accidental digital marketer like most of us 🙂 (But remember, there are no accidents 😉 )
I have met Sanjay in person at one of the events (Ask us anything) way back in 2017. He is one of the curious guys I have ever found.
I remember asking him a question on SEO for udemy like websites and he showed a lot of curiosity to explore more about that topic. He helped me clear my doubts about anchor text dilution and nofollow links 😀
He is an expert in SEO and content marketing. His journey into digital marketing was out of his passion to earn money which landed him on a freelancing website.
He started his real digital marketing journey from a startup named Thrillophilia where he mastered the art of content marketing and Search Engine Optimization.
He is currently the co-founder of the digital agency PixelTrack Digital where provides digital marketing services to some of the top brands and train students on latest digital marketing skills. He has already trained over 10,000+ students so far.
He is also an Adrenalin junkie who loves adventure. Well, digital marketing and playing with crocodiles and snakes are quite unique traits to have. 😀
You can reach out to him on the following social platforms.
12. Lakshmipathy Bhat
A Quick Background:
Lakshmipathy Bhat has a bachelor's degree in Science (Zoology) from Loyola College, University of Madras.
Lakshmipathy Bhat is a marketing communication professional with immense experience in advertising agencies.
He claims to be a failed entrepreneur and in the process, has learnt a lot.
He has worked with FMCGs and service brands. Has worked with companies like P&G, BAT, GSK, Sara Lee, Wipro Consumer Care & Lighting, ITC Foods, etc.
He is also very active at popular publications and has contributed to Economic Times, afaqs, Financial Express, etc.
He maintains his personal blog, which is ranked among the Top 100 advertising blogs in the world.
You can reach out to him on the following social platforms.
13. Ananthanarayanan V
A Quick Background:
Anathanarayanan has degrees in advanced animation and media & advertising. He has done PGCPM in market research from Indian Institute in Management, Indore.
Anathanarayanan is a 3 times global award-winning digital marketing professional and CMO Asia awardee.
As a corporate trainer, Anathanarayanan has trained over 10,000+ participants across some of the top corporate brands, Fortune 500 companies, and elite academic institutions across the globe.
More than half of participants have been C-suite and Sr. Management professionals.
He has published 3 books. One of the books is "Social Media Marketing Brand ROI which was one of the top books in its genre in USA and Europe on Amazon in 2015.
His digital agency Techdivine Creative Services caters to clients across 7 countries delivering social media ROI solutions.
You can reach out to him on the following social platforms.
14. Prasant Naidu
A Quick Background:
Prasant has bachelor's degree in commerce from MS University, Baroda and MCA from Vishwakarma Institute of Technology.
He is a digital strategist who is fundraising for a nonprofit organization.
He founded Lighthouse Insights in 2010. Besides creating content, the digital publishing startup also created online digital marketing awards, yearly digital marketing case study ebook and close door industry events.
You can reach out to him on the following social platform.
15. Rohit Onkar
A Quick Background:
Rohit has a bachelor's degree in Mechanical Engineering from KJ Somaiya College of Engineering, Vidyavihar.
Rohit is an experienced digital marketing professional, business leader, and trainer.
Currently, he is leading the Digital department at Loyalty Rewards Management Pvt Ltd.
Rohit's role is to oversee daily digital marketing campaigns, identifying new monetization opportunities to create fresh revenue streams and managing a cross-functional team responsible for daily campaign execution.
He has around 10 years of experience in Digital Marketing. In February 2020, he was awarded as "100 Smartest Digital Marketing Experts in India" by World Digital Marketing Congress.
You can reach out to him on the following social platforms.
These are the top and the best digital marketing experts who lead the digital revolution in India.
Thanks for reading this far.
What do you think? Have you met any one of them in person? Do let me know any interesting stories in the comments below.
PS: This is nowhere in any sequence. All have unique capabilities in their own ways.

Hi. I have done my engineering in software. Later, accidentally made a switch to marketing. I help small and mid-businesses with Website Development, Search Engine Optimization, Email Marketing and Automation Services. Get in touch to learn more.